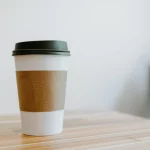 Data for transparency: Albert Heijn's True Pricing coffee experiment
October 30, 2023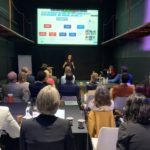 True Price for Sustainable Food Systems at NFP World Food Day 2023 Event
October 30, 2023
The impossible case of Tony's Chocolonely's cocoa beans from Ghana and Côte D'Ivoire
This article is part of the True Price interview series, in which we spotlight stories from organisations or companies that have experimented with True Pricing. In this article, we examine Tony's Chocolonely's case on the true cost of cocoa from Ghana and Cote D'Ivoire.
When we talk about externalities in this article, we mean social and environmental costs such as underearning or soil depletion that are not usually calculated or reflected in a product's market price.
Everybody called us crazy
Sourcing traceable cocoa beans was considered an impossible and even laughable ambition within the chocolate industry. Until Tony's Chocolonely proved everyone wrong. Paul Schoenmakers has been head of impact at Tony's Chocolonely for over six years. During this time, he has helped the company create a fully transparent supply chain of cocoa beans from Ghana and Côte D'Ivoire. In 2018, Tony's challenged itself further by partnering with True Price Foundation to conduct a study on the True Cost of Cocoa. In calculating and creating even more transparency around social and environmental costs (or: externalities) within Tony's value chain, True Price Foundation further informed Tony's sustainability and living income strategies.

A True Price is not a higher price
The case study revealed that, despite Tony's already paying an additional premium on top of Fairtrade, not all cocoa farmers and workers in Ghana and Côte D'Ivoire were reaching a living income. With these insights, Tony's updated their living income model, together with Fairtrade and the Living Income Community of Practice and published it in 2019 to become an independent industry benchmark. Each year, this model is used to calculate the extra premium that is needed to fill the gap between the official (government-set) cocoa price and the price that enables a Living Income. When the cocoa price is low, the premium is high and vice versa. In the long run, this stabilises prices for both cocoa farmers and chocolate companies.
This example shows that companies do not have to pass the social and environmental costs on to the consumer, as is often assumed. Paul emphasises that True Price calculations of externalities rather serve to inform companies where the issues are and then give them monetary value. This helps companies to prioritise which problems are most severe and provides insight into how to reduce externalities. In addition, Paul tells us that though considerable investments might be required to reduce costs, quite often the investment is less than the cost of doing nothing, and pales in the face of larger bills in the future.

Eliminating child labour
Child labour is a major problem in the chocolate industry, the cause of which is known to be rooted in poverty. And though Tony's manages to eliminate child labour in their value chains to a large extent, the True Price analysis revealed that there was still some work to be done. Luckily, Tony's does not give up easily. Paul tells us that they see drastic improvement in eliminating child labour when farmers are paid a living income. They also set up a child labour monitoring and remediation system. Together with farmer cooperatives, community leaders, and parents, cases of child labour are identified and tailor-made solutions are implemented – such as providing school uniforms so children can attend school. After three to five years, Tony's sees a drop in child labour from the sector average of one in two children working in the sector, to less than 5% (one in twenty). Using its monitoring and remediation system, Tony's continues to look for ways to eliminate child labour completely.
Raising the bar for the whole industry
Lastly, we ask Paul what is needed to transform the chocolate industry and how True Pricing can play a role in this. This answer is two-fold. On the one hand you need the private sector: companies need to take responsibility for their product. You need frontrunners like Tony's, and then you need other chocolate companies to get on board – especially the big ones. We see this in practice: following in Tony's footsteps, companies have started to invest in traceability systems – an idea that was considered laughable ten years ago. On the other hand, you need policy intervention to ensure private companies do everything in their power to avoid human rights violations in their industry.
To make policy interventions successful whilst maintaining a level playing field, we need to raise the level of the field
Paul believes the concept and methodology of True Pricing can help companies gain insight into their value chains and identify in which areas they can do more and where they are already doing well. Putting a price tag on social and environmental costs makes externalities tangible and allows for companies to make decisions based on financial terminology.
Tony's Chocolonely has proved that private companies can work within transparent value chains, reduce social and environmental costs of their product, and make a profit. In 2019, they initiated Tony's Open Chain, with Albert Heijn as its first mission ally, following Tony's example with their Delicata Chocolate. Tony's Open Chain is a fast-growing, collaborative platform that helps companies transform their cocoa supply chain. Already 15 brands have joined and collectively source cocoa according to Tony's 5 Sourcing Principles. We hope that many more will follow in their footsteps.