True Price at the COP27 Food Pavillion
November 23, 2022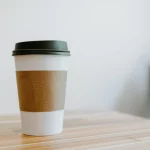 Data for transparency: Albert Heijn's True Pricing coffee experiment
October 30, 2023
Uncovering the 'true' potential of farmers through True Price
This article is part of the True Price interview series, in which we spotlight stories from organisations or companies that have experimented with True Pricing. In this article, we examine Solidaridad's case of climate-smart coffee in Colombia.
When we talk about externalities in this article, we mean social and environmental costs such as underearning or soil depletion that are not usually calculated or reflected in a product's market price.

Joel Brounen is the Country Manager at Solidaridad Colombia. In the past years, he has been working with thousands of coffee farmers to make their farming practices more climate resilient and to monetise the value of their sustainability efforts. During our conversation, Joel tells us about how the concept of True Pricing has supported this work and elaborates on the limitations and potential of True Pricing in food system transformation.


True pricing as a compass
When True Price Foundation performed its calculations for the 2019 case study, the data revealed that Solidaridad's coffee farmers had significant externalities. Firstly, the average carbon emissions of smallholder farms was considerable. Secondly, there were significant costs associated with the labour conditions of most farm workers, in particular the lack of formal employment and therefore the absence of social security costs in the price structure of coffee. These insights provided a compass for Solidaridad: to focus on solutions for better worker conditions and to look for mechanisms that monetise the reduction of greenhouse gas emissions. But how to reduce these social and environmental costs (or: externalities) without reducing the value of the coffee farmers' product?
Connecting for impact
Neither True Price nor Solidaridad can change the coffee sector alone. But by partnering with Rabobank, Solidaridad managed to provide their producers with a solution to both monitor carbon reductions and to provide access to the carbon market to monetise these services. Participating farmers are rewarded for the carbon that is sequestered on their farms – thereby complementing farmers' income, reducing climate risks and optimising the consistency of the producer´s volumes over time. In addition, based on True Price calculations, Solidaridad was able to further expand its work on calculating living income standards for coffee and cacao farmers across the country. Data was shared with other organisations in Colombia, such as Fairtrade, that work on the implementation of living income benchmarks for coffee.
As Joel puts it, it is one thing to have True Price data, but the challenge is to put mechanisms in place that enable you to capitalise on social or environmental costs. Sector collaborations such as those mentioned here are essential to facilitate this move.
The future of True Pricing
The example of Solidaridad in Colombia shows that True Price calculations can help efforts to reduce social and environmental costs in particular food supply chains. It also shows innovative ways – in which collaboration is key – of how reducing these costs can actually add to farmers' income. But according to Joel, for the concept of True Pricing to reach its potential, we need more comprehensive tax legislation. This should include the accounting of externalities, thereby creating a level playing field for companies to sell more sustainable products. In turn, this incentivises consumers to buy products with lower externalities. Key to such legislation is firstly that it should include mechanisms to keep essential food products affordable to low income households. Secondly, to retain the competitiveness of companies on the global market, legislation on key environmental costs cannot be limited to the Netherlands or even the EU. According to Joel, we need worldwide adoption to avoid unfair competition between countries and companies on sustainability issues.
Farmers as natural asset managers
Last but not least, Joel impresses upon us the huge potential of the agricultural sector to reduce the negative effects of our food system upon people and the planet. "We need to change our mindset: a farmer is in fact a farmer 'plus': a farmer and a natural asset manager". True Price calculations give actionable insights into the value of a more just and sustainable food sector – in monetary terms. By doing this, the concept of True Pricing facilitates this shift in mindset and becomes an essential enabler of food system transformation. We quite agree.